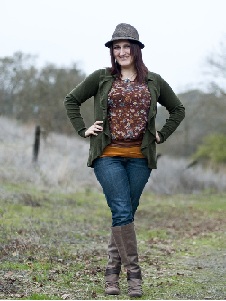 Hello! I'm Marcie…
I am a wedding and family photographer based in San Francisco. I have been in love with photographing people, especially children, since I was in high school. I was dedicated to my high school photography class, spending hours and hours in the darkroom and always searching for new subjects to model for me. I enjoy being creative through photography and trying new things! I am always coming up with ideas for future shoots, always looking for new and exciting props and always searching magazines, books, and other photographers for inspiration. I am blessed to be able to do what I love and what makes me happy. Photography and my wonderful clients definitely put a smile on my face!
And there you have it! Obviously there is much, much more to me. If you would like to know, just ask!
Please enjoy my blog! It is a glimpse into my life and I'm excited to share it with you.
1. Summer is my favorite season. The warmer, the better!
2. I love all things vintage. I am addicted to antique stores and searching online for that perfect vintage find!
3. I love to smile and I love to make others smile. My smile is actually my favorite physical part of me. I like to show it off.  

4. I have two kids (aka puppies). Hula and Koa. They are the cutest pooch's ever and if you look around my blog, you will see plenty of pictures of them.
5. A meal is not complete without dessert!
6. Speaking of food, my favorite is sushi and fondu.
7. I have an amazing sister. She is three years younger than me. We are also best friends!
8. I consider Lake Tahoe my second home and probably one of my favorite places to be. We have a cabin in Homewood and visit often.
9. Halloween is my favorite Holiday! I love candy and I absolutely love dressing up!

10. I have never broken a bone. *knock on wood*